About Our Company
Yuppieyo is a community where people may find everything they need, from living places, jobs, cars, furniture and anything else that they may want or need.
On our platform can be found from fantastic bargains that save you a few additional pounds to finding a buyer who will value your item as much as you.
Yuppieyo offers you the possibility of publishing your ads, therefore helping you sell your products locally or around the whole country.
Yuppieyo facilitates shopping from different sellers.
Yuppiyo facilitates transactions between users.
Yuppieyo offers a much broader assortment than any other platform.
If you are looking to sell, you can choose from free ads to featured ads, but if you are looking to buy, you have at your disposal a range of products that can be easily accessed.
What We Do
Yuppieyo offers online services to people who want to sell or buy products.
Create Account
The first step is to register and get verification. User comes to the site and register, then get verified via email.
Post your Ad
Then the user can choose to post an ad. The ad life is 30 days. There are options from free ads to paid ads depending on the user's requirements.
Get Offers
Once the ad is posted it can be seen by others on the platform and the user will get contacted by people who are interested in buying his/hers product.
Sell Your Item
Choose the best offer and sell your item. You can meet in person at safe location in exchange of money for your product or you can choose other safe methods.
Got the best products from yuppieyo user , safely and quickly. Highly recommended!
David Lee
CEO, TechHb
yuppieyo really helped me grow my small business. i simply post ad and get sales lead from here in no time.
Tom Steven
Freelance Designer
Got the best products from yuppieyo user , safely and quickly. Highly recommended!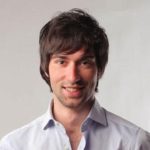 Mike Hussey
Journalist, NewAge